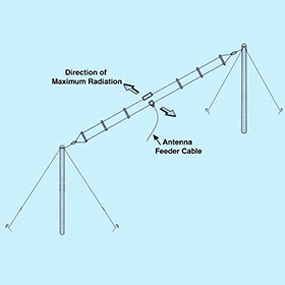 The HF Broadband Two Element Folded Dipole Antenna provides optimum performance over complete HF band, eliminating the requirement of multiple antennae or an Antenna Tuning Unit (ATU).
Design & Construction:
The antenna is designed by using two folded arms with a matching Balun.
Installation:
It can be mounted for Horizontal polarization in a standard dipole configuration using two masts of 50 feet each. Total space required for installing the HF Broadband Dipole Antenna in the Horizontal polarization is 30 x 10 Meters.