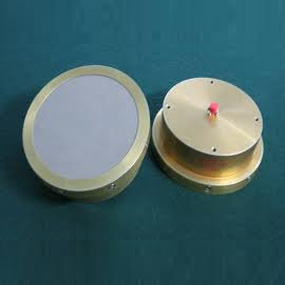 Cavity Backed Dual Arm Archimedean Spiral Antenna is a frequency independent antenna and is weather protected suitable for out doors use in applications requiring to receive or transmit unidirectional circularly polarized RF radiation in 300 MHz. to 3000 MHz. frequency band.
The antenna is housed in a cavity and is highly immune to noise. The antenna has been developed for use to study and analyze all types of electrical discharges emanating from large electrical equipment.
Matching balun is housed inside the main body of the antenna and the antenna uses a RF transparent window with a flange provided to mount the antenna directly on the body of the electrical equipment under study. Antenna termination, N-Female/SMA-Female is fixed on top of the antenna body for easy connectivity.