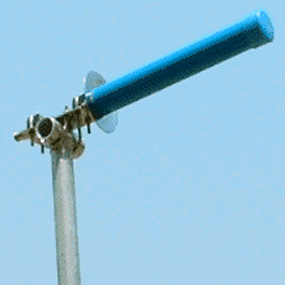 Helical Antennas are light weight, Broadband and Rugged Helical Antennas, supplied with fiberglass radome to protect the antenna from environment.
For wide bandwidth operation with a low SWR, the matching section uses a rigid coaxial feed with helical antenna termination, N-Female, mounted at the end for easy antenna feed connectivity.
Both Right Hand Circular Polarized (RHCP) and Left Hand Circular Polarized (LHCP) models are available.
For higher gain requirement, the Helical antenna can be supplied in DUAL stacked or QUAD stacked arrays with suitable power splitter/combiner cable harness.
Rust proof Stainless Steel mounting hardware is supplied with these Helical Antennas.