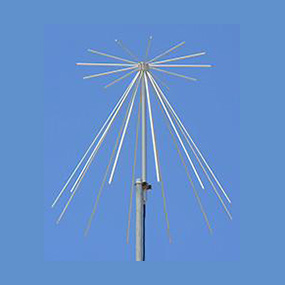 This Discone Antenna is rugged all weather model, uses high-class chrome plated Brass material and does not require any field tuning or adjustments. The antenna when packed, comes with Cone and Disc elements removed from the antenna body for ease of packing and shipment.
The compact size of antenna allows easy handling and specially designed mounting hardware results in fast installation.
Design & Construction:
The all Brass antenna prevents formation of "Signal Cells", thereby eliminating intermodulation with in the antenna. It is specially designed for Omni directional.
Due to its low VSWR as 1:1.5 through its complete UHF operation band from 330-550 MHz., this discone antenna can be used as a transmitting and receiver antenna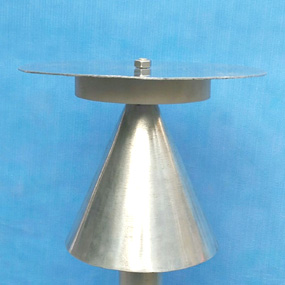 with high efficiency, to meet the broadband requirement of a base station antenna.
Use of 6.5 mm. thick disc and cone elements make the antenna highly robust to withstand rough weather. Antenna termination and feed cable lie enclosed inside the mounting pipe for complete weather protection.