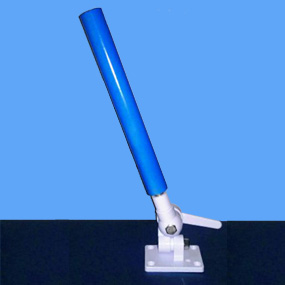 The Marine Band Omni Directional Antenna is rugged all weather model, for use for sea-going vessels. The radiator is protected against any corrosion by radome. The compact size of antenna allows easy handling and specially designed mounting hardware results in fast installation.




Design & Construction:




It is specially designed for Omni directional requirements, with wide bandwidth of this antenna makes it highly suitable Marine band use. Antenna termination and feed cable lie enclosed inside the mounting pipe for complete weather protection.



Marine Antenna with TILT Mounting stand is also available for special mounting.