ANTENNAS

Omni Directional Antenna

Yagi Antenna

Parabolic Antenna

HF Broadband Antenna

Cross & Circular Polarized Antenna

Vehicle Mount Antenna

Frequency Independent Antenna

Beacon Antenna

ACCESSORIES

Gas Discharge Tube Surge Arrester

Mounting Hardware

Power Divider

Splitter

PORTABLE CRANK-UP MAST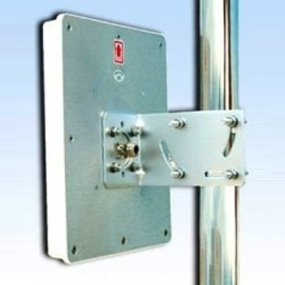 These Panel Antennas operate in unlicensed bands 2.4 & 5.8 GHz. These light weight and weather proof antennas provide high and stable gain over the operating frequency bands and are useful as antennas for wireless bridges to extend internet services over a long range.
PANEL ANTENNA :: AVAILABLE MODELS
#
Model
Frequency
Bandwidth
Gain
Data
Sheet
VSWR
Graph
Radiation Pattern
Enquiry
Azimuth
Elevation
1.
SPL-240014
2400-2483 MHz
83 MHz
14 dBi.
2.
SPL-580020
5150-5850 MHz
700 MHz
20 dBi.
Antennas and Accessories manufactured under the brand

STAR ANTENNA

are...