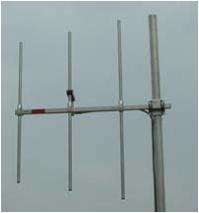 General:

This rugged, all weather yagi antenna is made of high quality ¾ inch round aluminum elements and 1 inch square aluminum boom. Element clamps are of molded die-cast aluminum. Special mounting hardware permit to mount the antenna either for Horizontal or Vertical polarization.


The yagi antenna when packed comes with elements removed from the antenna boom for ease of packing and transportation. It can be assembled at site with simple hand- tools.


Design & Construction:

The yagi antenna " Gamma " feed eliminates the use of folded dipole. The unique design of the Yagi antenna feed which works as matching device together with antenna tuning facility to keep the VSWR low resulting in increased efficiency of the Yagi antenna. The antenna uses N-type Female termination which is fixed on the Driven Element.


The antenna can be mounted to obtain either horizontal or vertical polarization.